Thank you for entering The LAUNCH Million Dollar Screenplay Competition
Winner Announced: August 16th, 2019*
Congratulations to all who entered and made it this far. We are very excited to announce our Top 26 Finalists!
Haram by Abdullah Alhendyani, CSU Northridge
Uni'tsi: A Cherokee Apologue by Abdullah Alhendyani, CSU Northridge
Willin' by Adam Boland, AFI
Carousel by Brady Morell, AFI
Artist, Unknown by Brady Morell, AFI
Blackout by Daniel Ocho, St. John's University
In The Black by Drew Metcalf, University of Michigan – Ann Arbor
Face Time by Ephi Stempler, AFI
Romanza by Helen Doremus, Antioch University Los Angeles
The Pirates of Fellowship, Maine by James Bentley, UCLA
The Tiger's Daughter by Jason Lee, CSU Northridge
The Elephant by Khaila Amazan, University of California, Irvine
Misery, Missouri by Lee Whitten, University of Central Oklahoma
The Ghost by Lindsey Gudritz, University of Texas at Austin
Cowgone by Macey McCartney, Lee College
Jade and The Legend of The Lost Emperor by Mary Bronaugh, USC
The Show by Obiageli Odimegwu, USC
Please Let Everything Be Alright by Paul Chang, UCLA Anderson
Ophelia is Dying. by Pimvenus Clark, USC
Code of Virtue by Rom Lotan, USC
The Naked Sport by Sam Boyer, University of Texas at Austin
Glide by Sam Rosenberg, The University of Michigan
The G.O.A.T. by Sid Patwa, UCLA
Chasing Moksha by Yashna Malhotra, UCLA
Ritual by Zemia Edmondson, Pomona College
Birdie by Zoe Cheng, USC
Our Board of Judges is reviewing each screenplay and the Top 8 winners will be announced on August 16th*, 2019!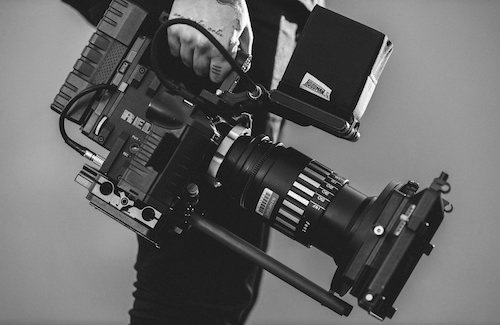 Your screenplay will be produced as a feature film with a budget of approx $1,000,000 USD
$50,000 Grant
Representation from a Hollywood Talent Agent and Literary Manager
Script Feedback from the Judging Panel
A 12-Month subscription to the SAVE THE CAT!® Story Structure Software (ARV $99.95)
All the SAVE THE CAT!® best sellers- Save the Cat!, Save the Cat! Strikes Back, Blakes Blogs (ARV $50.85)
One (1) copy of the Final Draft Software (ARV $129.99)
$15,000 Grant
Representation from a Hollywood Talent Agent and Literary Manager
Script Feedback from the Judging Panel
A 12-Month subscription to the SAVE THE CAT!® Story Structure Software (ARV $99.95)
All the SAVE THE CAT!® best sellers- Save the Cat!, Save the Cat! Strikes Back, Blakes Blogs (ARV $50.85)
One (1) copy of the Final Draft Software (ARV $129.99)
$10,000 Grant
Representation from a Hollywood Talent Agent and Literary Manager
Script Feedback from the Judging Panel
A 12-Month subscription to the SAVE THE CAT!® Story Structure Software (ARV $99.95)
All the SAVE THE CAT!® best sellers- Save the Cat!, Save the Cat! Strikes Back, Blakes Blogs (ARV $50.85)
One (1) copy of the Final Draft Software (ARV $129.99)
$7,000 Grant
Script Feedback from the Judging Panel
A 12-Month subscription to the SAVE THE CAT!® Story Structure Software (ARV $99.95)
All the SAVE THE CAT!® best sellers- Save the Cat!, Save the Cat! Strikes Back, Blakes Blogs (ARV $50.85)
One (1) copy of the Final Draft Software (ARV $129.99)
$6,000 Grant
Script Feedback from the Judging Panel
A 12-Month subscription to the SAVE THE CAT!® Story Structure Software (ARV $99.95)
All the SAVE THE CAT!® best sellers- Save the Cat!, Save the Cat! Strikes Back, Blakes Blogs (ARV $50.85)
One (1) copy of the Final Draft Software (ARV $129.99)
$5,000 Grant
Script Feedback from the Judging Panel
A 12-Month subscription to the SAVE THE CAT!® Story Structure Software (ARV $99.95)
All the SAVE THE CAT!® best sellers- Save the Cat!, Save the Cat! Strikes Back, Blakes Blogs (ARV $50.85)
One (1) copy of the Final Draft Software (ARV $129.99)
$4,000 Grant
Script Feedback from the Judging Panel
A 12-Month subscription to the SAVE THE CAT!® Story Structure Software (ARV $99.95)
All the SAVE THE CAT!® best sellers- Save the Cat!, Save the Cat! Strikes Back, Blakes Blogs (ARV $50.85)
One (1) copy of the Final Draft Software (ARV $129.99)
$3,000 Grant
Script Feedback from the Judging Panel
A 12-Month subscription to the SAVE THE CAT!® Story Structure Software (ARV $99.95)
All the SAVE THE CAT!® best sellers- Save the Cat!, Save the Cat! Strikes Back, Blakes Blogs (ARV $50.85)
One (1) copy of the Final Draft Software (ARV $129.99)